The third stop on the Colorado SUP River Surf Championship Tour took place at Ponderosa Wave in Durango. This is by far the best wave in the four stops on the Tour. Here are the results:
Men's
1. Mike Tavares
2. Zack Hughes
3. Spencer Lacy
4. Dan Gavere
5. Miles Harvey
6. Aaron Loyd
7. Ben Smith
8. Dan McGraw

Women's
1. Vanessa Taylor
2 Tracy Sage
3 Erin Livingston
4 Nadia Almuti
Click here to see the current overall leaderboard for the tour.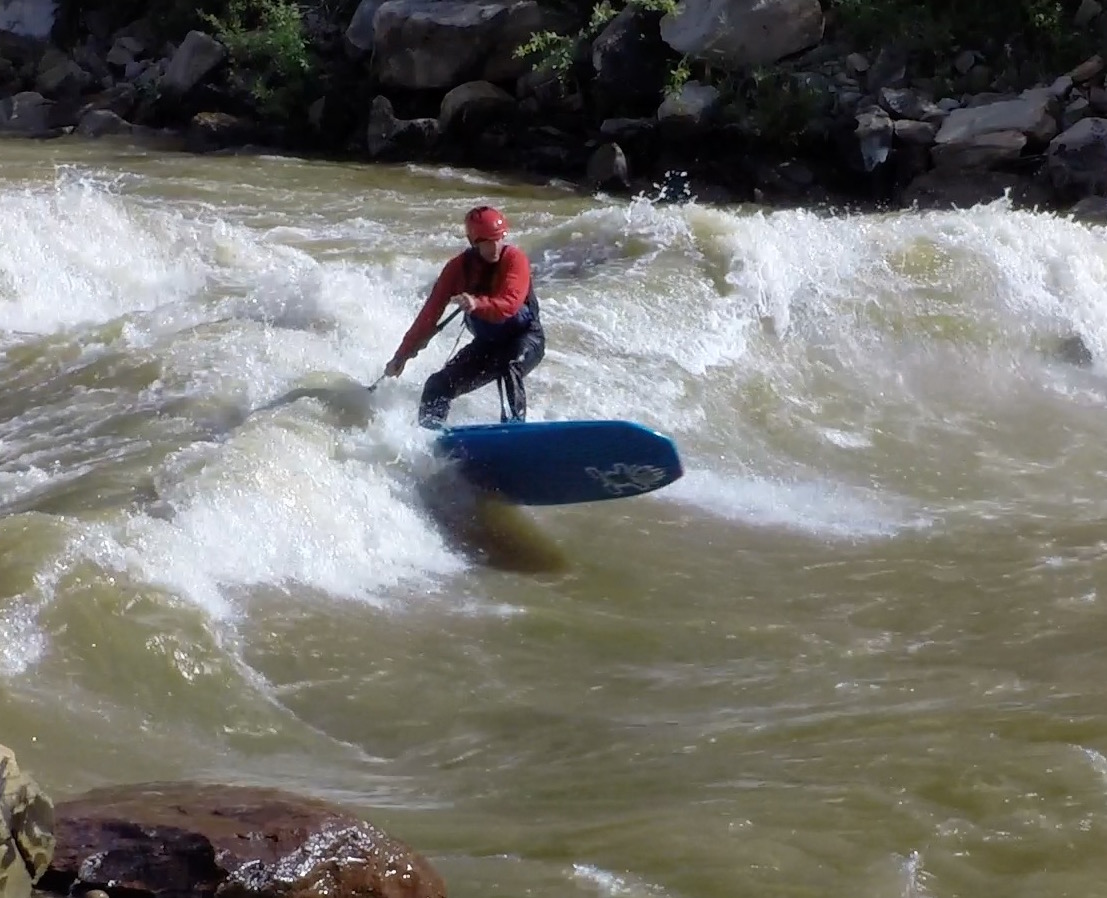 In the Men's Category, Miles Harvey's lead has dropped to just 1100 points giving Mike Tavares an opportunity to take the lead and the win if things go his way in at the final competition. 3rd place is hotly contested with Bodhi Harrison at 2100 points and Spencer Lacy with 2000.
For the Women's Category, Vanessa Taylor took first place in the comp which moved her up to the top of the leaderboard. She has a fairly commanding 1900 point lead going into the final stop of the tour. Erin Livingston moved down to 2nd place with 4100 points, and Nadia Alumti, Brittney Parker, and Tracy Sage are fighting for 3rd place with 2200, 2000, and 2000 points respectively.
Going into the final stop of the tour, each competitor can earn up to 3000 points for a 1st place win. This means, that a lot could change depending on who does well at the final stop: FIBArk.