Last weekend we road tripped down to southern Colorado to hit the third stop on the tour: Animas River Days. Ponderosa Wave did not disappoint this year. It came out in true form with its fast and steep face, bouncy boils, and constantly changing shape. Here's a little taste from the day before the comp:
SUP from LS3 Aerial on Vimeo.
In the Women's division, locals Vanessa Wood-Taylor and Tracy Sage took 1st and 2nd with Claire Chappell placing 3rd. In the overall rankings, these three women make up the top three places on the leaderboard… with just 600 points separating them. The fourth and final stop of the tour will be the deciding factor on who takes the win!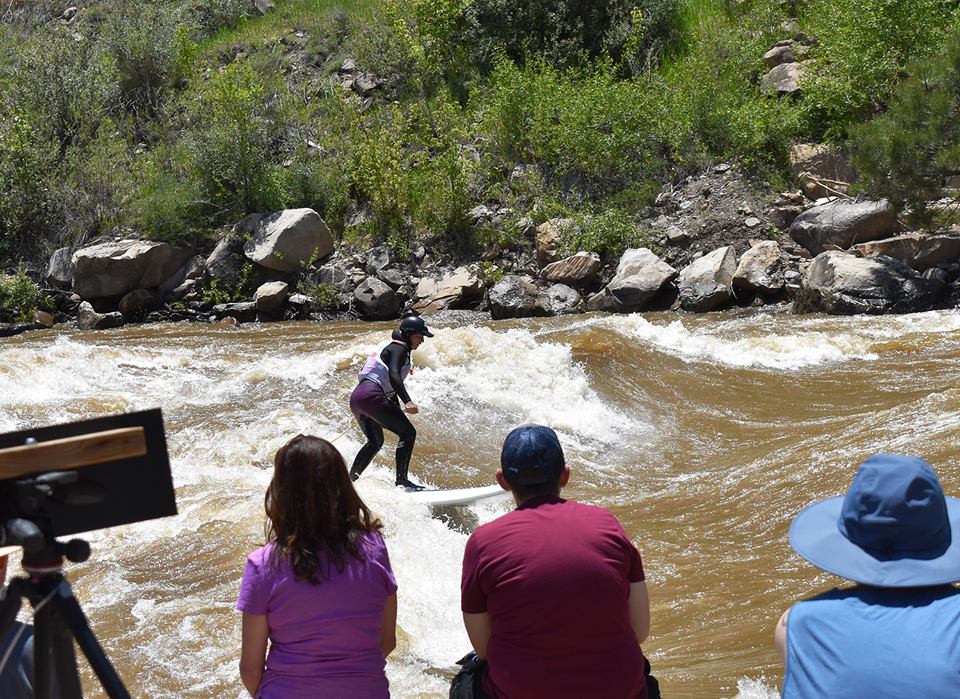 Photo credit: Shannon Thomas
In the Men's division Spencer Lacy took 1st which pushes him all the way into 2nd place overall. Miles Harvey placed 2nd, and has cemented the win for the tour! No matter the outcome of FIBark, Miles has accrued enough points to maintain 1st place. Mike Tavares finished 3rd, and is ranked 5th overall.
Next week will be the final stop for the 2017 Colorado River Surf Tour at FIBAark in Salida, Colorado. Don't miss it!